Exkordon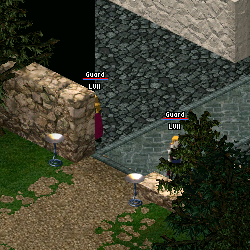 Upon entering Exkordon from the forest there is a new teleport point and a blue square. Do not enter the city yet. Enter the small building to the left side of the teleporter and speak to Sanwyn, she has your first quest and a bit of lore here. You will need to buy a pass from the Barkeeper for 150G to enter the city on a guest pass.
Location
Exkordon is a town North-East of Aston on the other side of the Swamps and Exkordon Forest
NPCs
Traders
Regon
Scrash
Nabul
Culd
Calvin
Quests
Map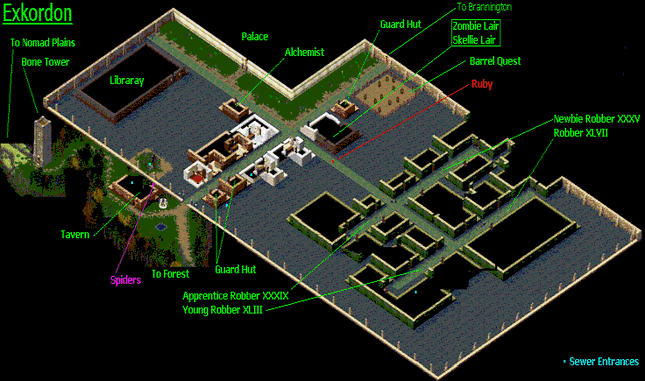 Created by MartinIronwill
Sewers Map

Exploration Points
There are 6 to touch in Exkordon Sewers. Two are accessible upon entering the city with no fighting or keys required. The other 4 require keys as you progress through the town. See map for details.