Cameron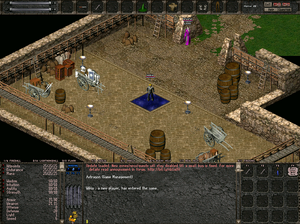 ---
Description
Cameron is the starting area for new players. It features a settlement, a forest and access to Aston.
---
Related Quests
---
NPCs
Merchants
---
Quest Givers
---
Others
---
Level 5 spawner located directly behind the Cameron transporter. Can also be found near the back of Skellie IV.
---
There are three level 5 exploration poles that can be found throughout Cameron.